7 Gifts of Wellbeing this Christmas
Give a gift of wellbeing for Christmas in 2021. Share gifts to encourage health and wellness with those you love.
Share the gift of wellbeing with those you love this Christmas. There is something for everyone amongst the Grounded Wellness range, so here are some inspirational suggestions to help you tick off that Christmas shopping list.
For more great gift ideas you can shop The Grounded Wellness Christmas Gift Guide, where we've put together a collection of gift ideas for friends and family who enjoy a healthy lifestyle. Perfect Picks Under £80, Gifts for the Home Office, EMF Protection Favourites, Earthing Bestsellers and Tech-safe Gifts for Kids.
We hope you're able to find your perfect gift and place your order by midnight Sunday December 17th to give us the best chance of getting your parcel to you by Christmas.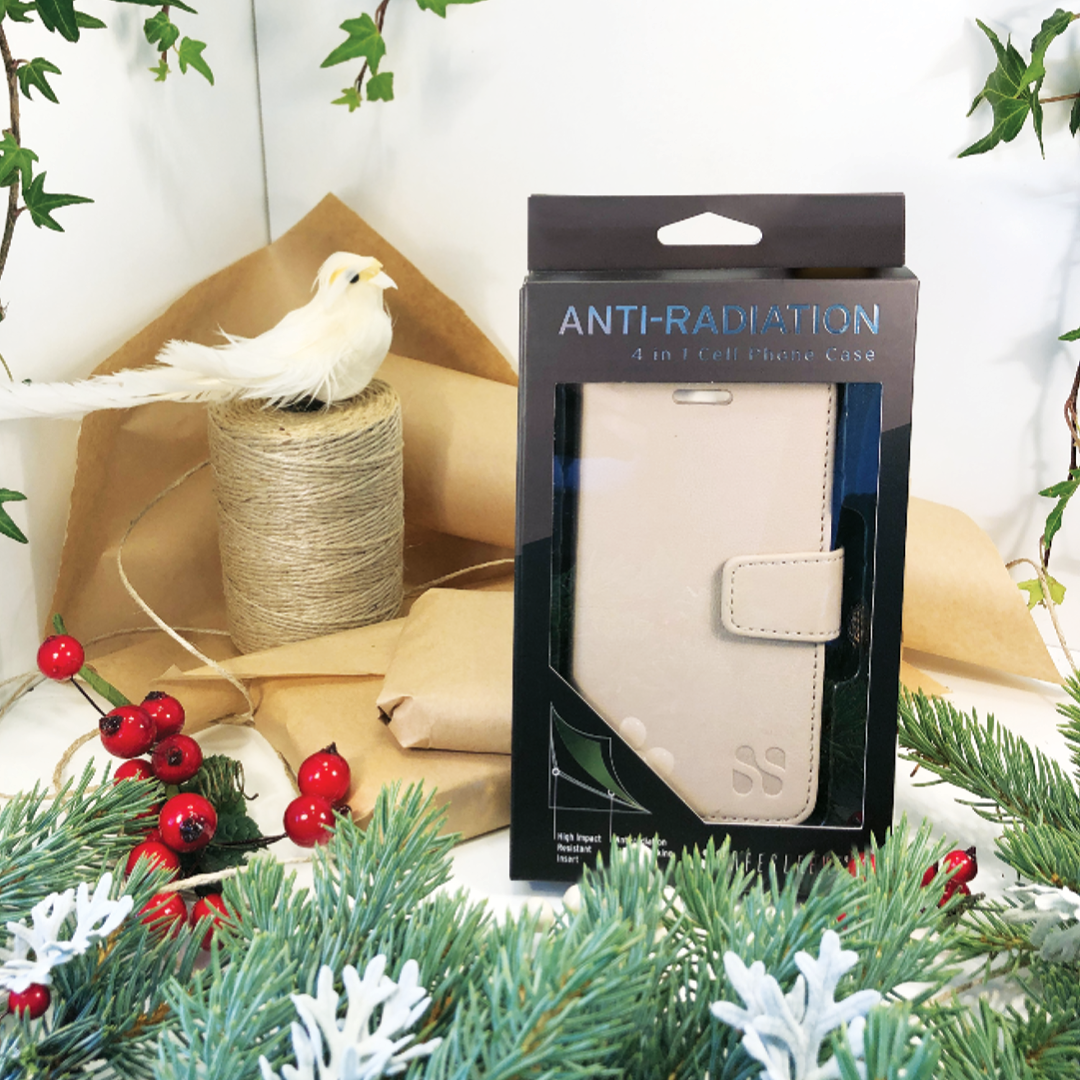 1. EMR Protection Mobile Phone Cases | SafeSleeve
Freshen up your mobile this Christmas with an EMR protection case from SafeSleeve. The wallet style design with three card slots allows your cards to be kept safe plus an adjustable angle stand to watch videos. With FCC-certified lab proven radiation shielding material to block up to 99% of all three types of harmful radiation from your mobile, this protective case allows you to answer your phone and close the shielding flap to continue talking freely. Available in a wide choice of colours, sizes and designs. Shop for your EMF Protection, Mobile Phone cases for iPhone, Samsung or a Universal fit for your phone.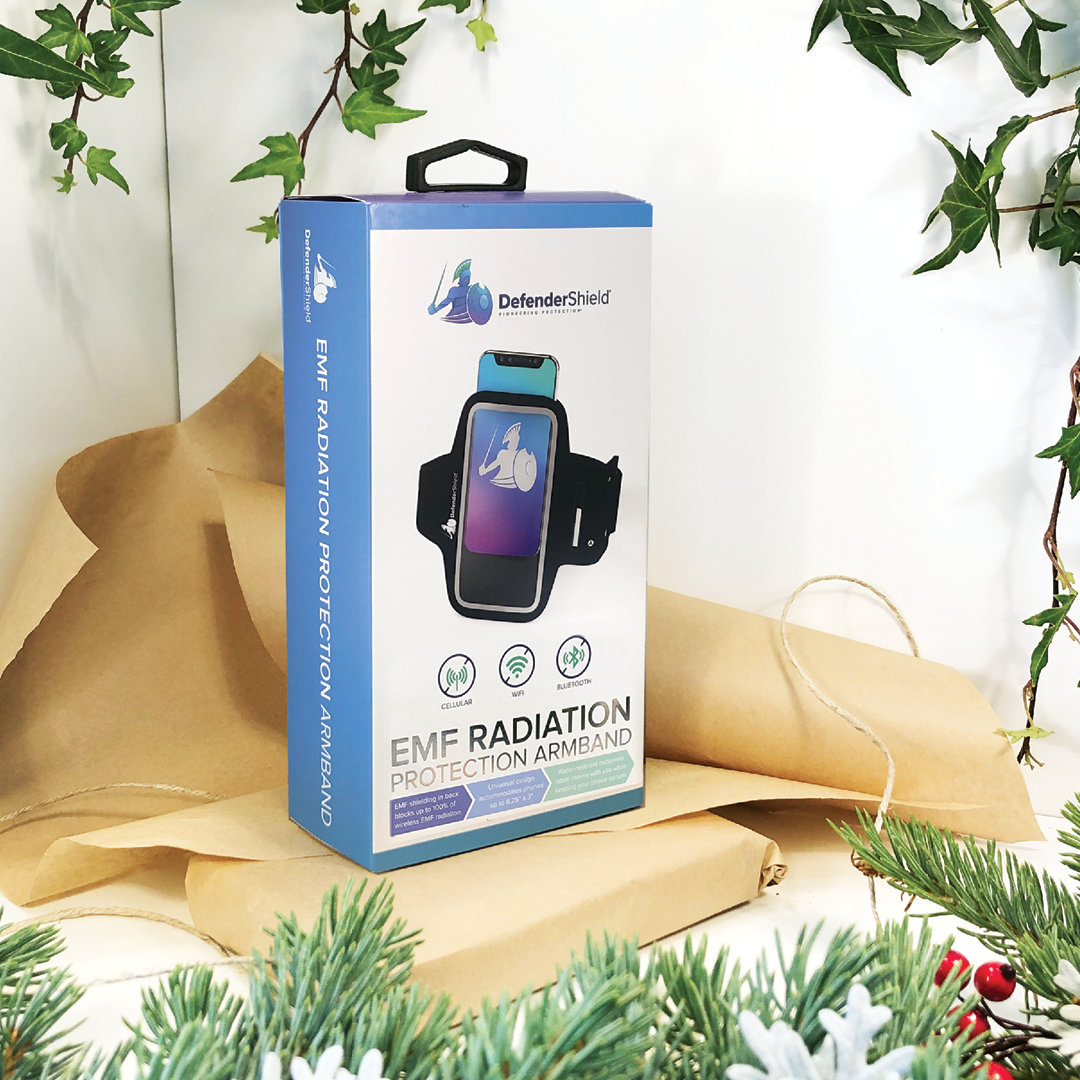 2. EMF Radiation Protection Armband | Defendershield
Working out the perfect gift for some can be tricky, so a gift of convenience, function and purpose is always well-received. The Armband with EMF Protection is easy for ladies or men to fit and use in their everyday sports or activities. Whether exercising, or just out and about, its advanced shielding blocks up to 99% of wireless EMF radiation. You can safely listen to your favourite tracks, secure a key, a credit card and run free.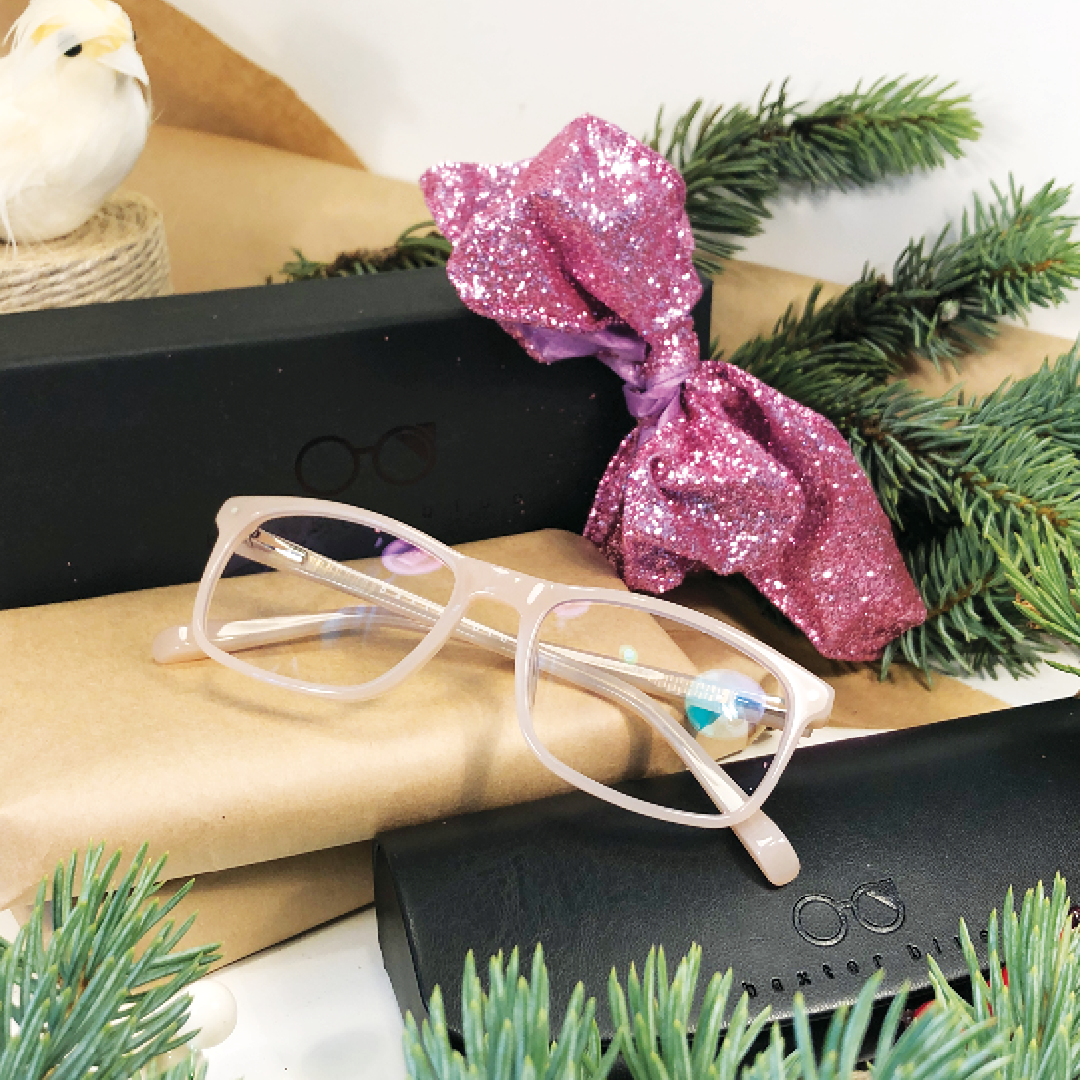 3. Blue Light Filtering Glasses | Baxter Blue
A gift for Mums and Dads, boys and girls! Protect their eyes when using devices with a pair of blue light filtering glasses from Aussie brand, Baxter Blue. Artificial blue light from screens can cause digital eye-strain, headaches, disturbed sleep and research has shown that prolonged exposure can cause macular degeneration.
Modern and stylish, Baxter Blue blue light glasses filter out 50% of the harmful blue light from screens and are designed with virtually clear lenses so they can be worn all day long; at home, at work and on-the-go. Available in a range of styles and colours to suit all tastes.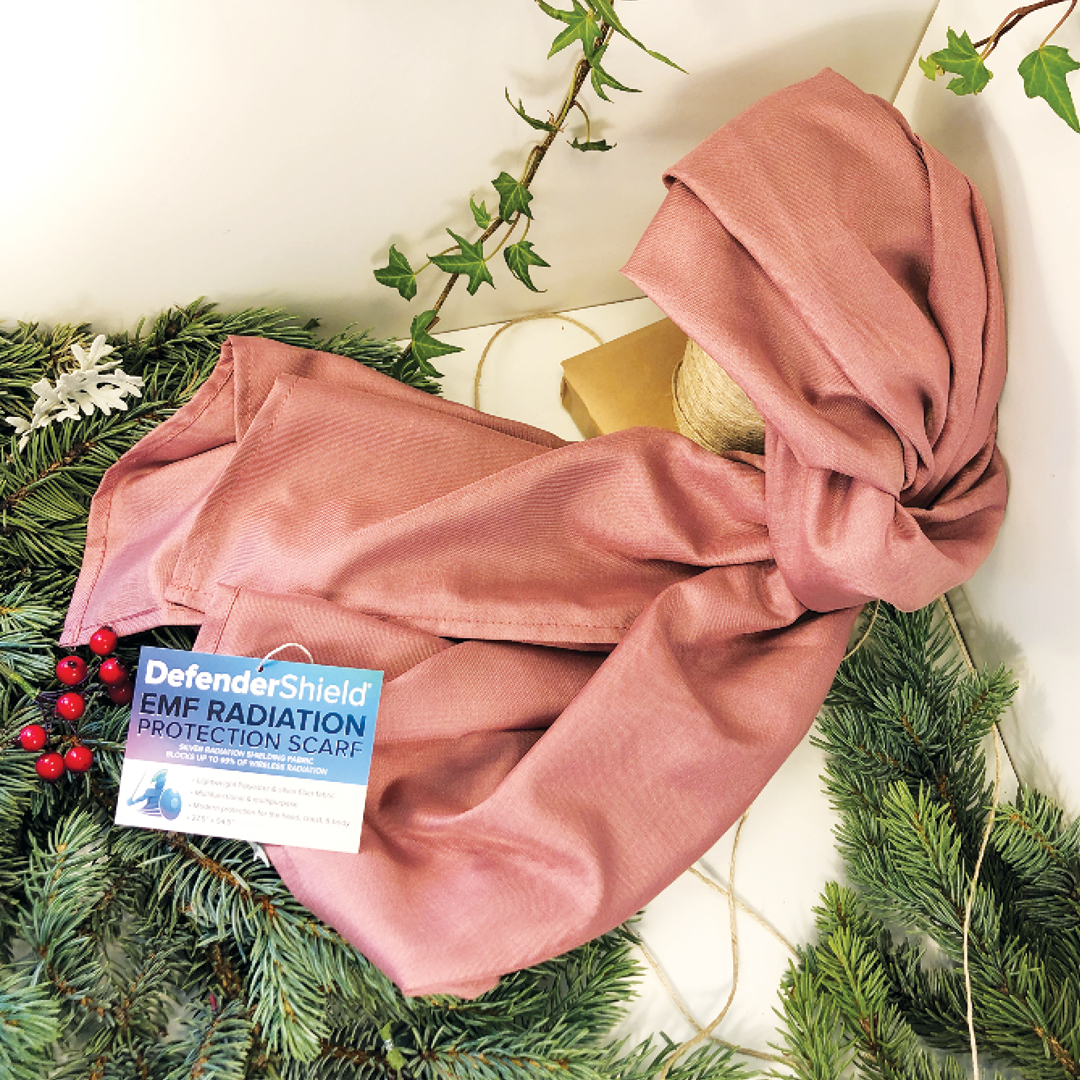 4. EMF Radiation Protection Scarf | DefenderShield
The DefenderShield EMF Radiation Protection Scarf can be worn in a multitude of ways to shield any area of your body from EMF radiation. This unisex scarf is available in a calm tone of pink or a soft grey to suit men and women alike. Made with a mix of lightweight polyester woven with silver fibres, you can wrap it for warmth, or place it anywhere over your body and remain cool. Designed with comfort, style and protection in mind, this DefenderShield EMF Radiation Protection Scarf can help to protect your brain, glands, breast, reproductive organs and more from the affects of EMF radiation.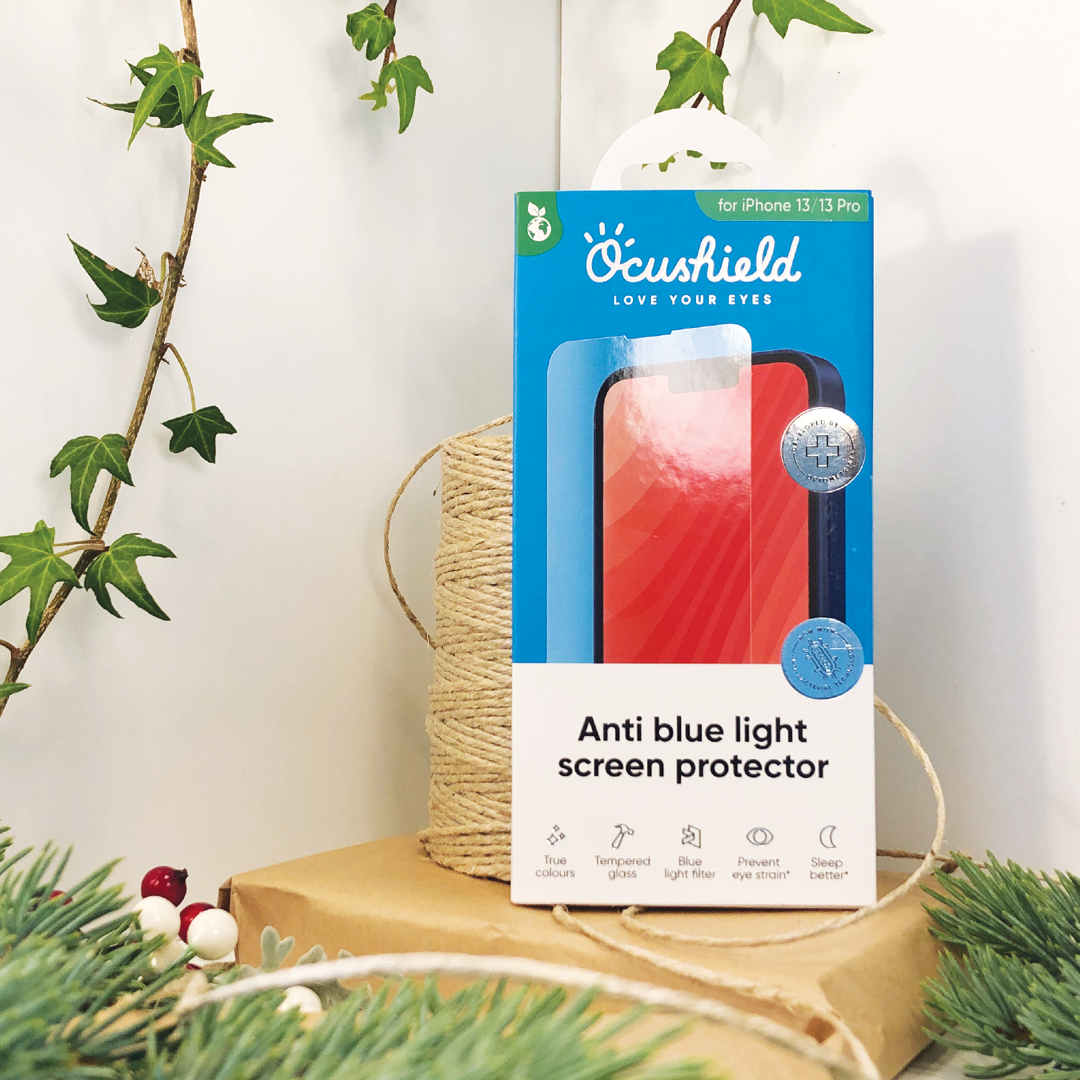 5. Blue Light Filter for iPhone | Ocushield
If a new iPhone is at the top of their Christmas wish-list, make sure there are also some protective accessories wrapped up underneath the Christmas tree. The Ocushield Blue Light Filer not only provides protection for the smartphone screen but is designed by optometrists to protect our eyes from exposure to harmful blue light. Ocushield is medically-rated and blocks up to 99% of harmful UV and blue light emissions. Keep a healthy balance of the hormone melatonin to avoid disrupting your circadian rhythm and your sleep. View the range of Ocushield Blue Light Filters and you might want to sneak one in your own Christmas stocking too. Available for iPhone, iPad, Macbook, laptops and monitors.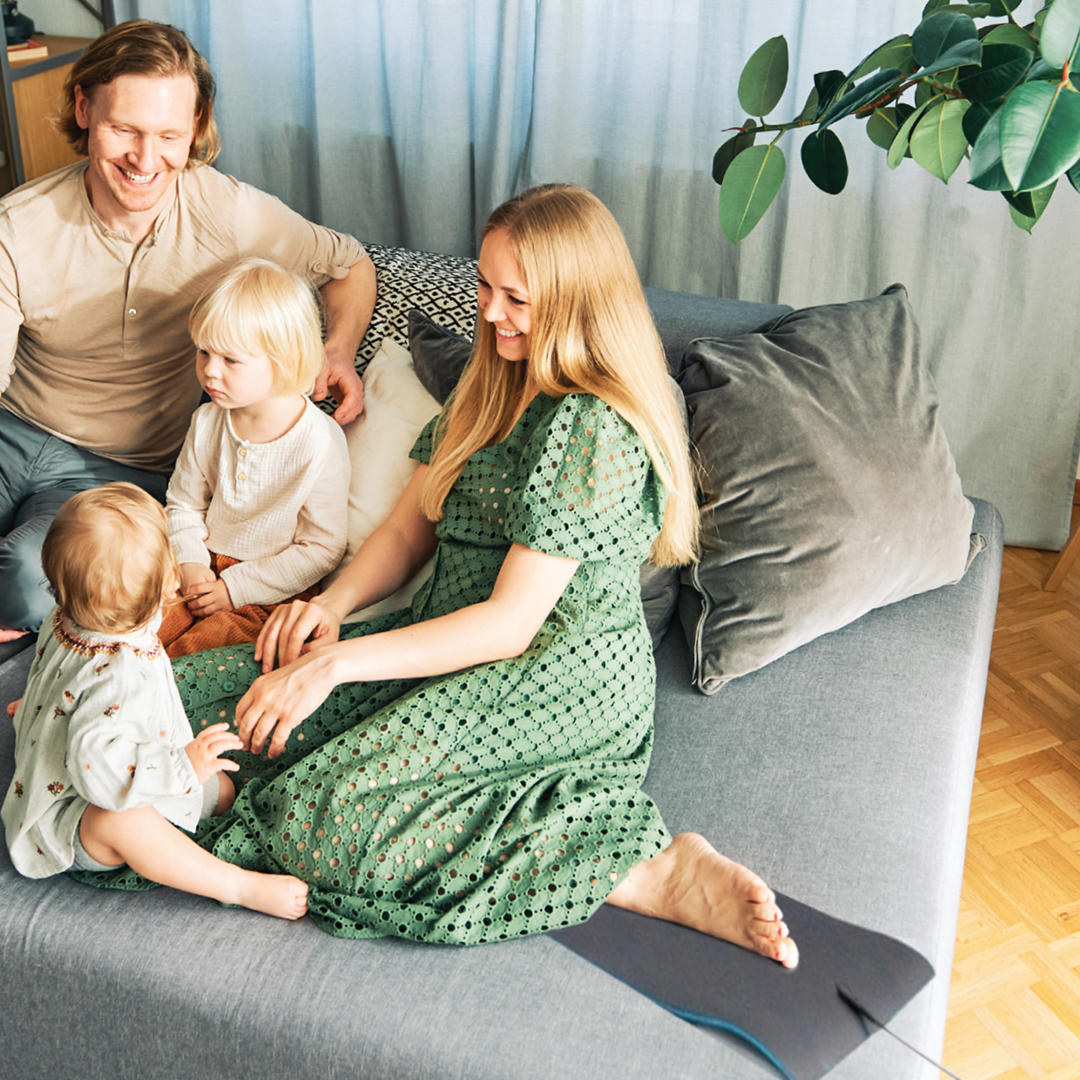 6. Earthing Universal Mat Kit | Earthing
An indoor Earthing or Grounding Mat is ideal for daily use when we can't be outdoors. This versatile mat can be used when settling in to everyday things around your home or office. Connect to a power outlet and it suits any kind of application, from working at your desk to resting on your lounge. Earthing yourself assists your body to reduce inflammation with improved blood flow and allows us to calm and balance our hormones, bringing us back to experiencing health as our natural state of being. The Earthing Universal Mat Kit is a great kit to start incorporating Earthing into your daily routine.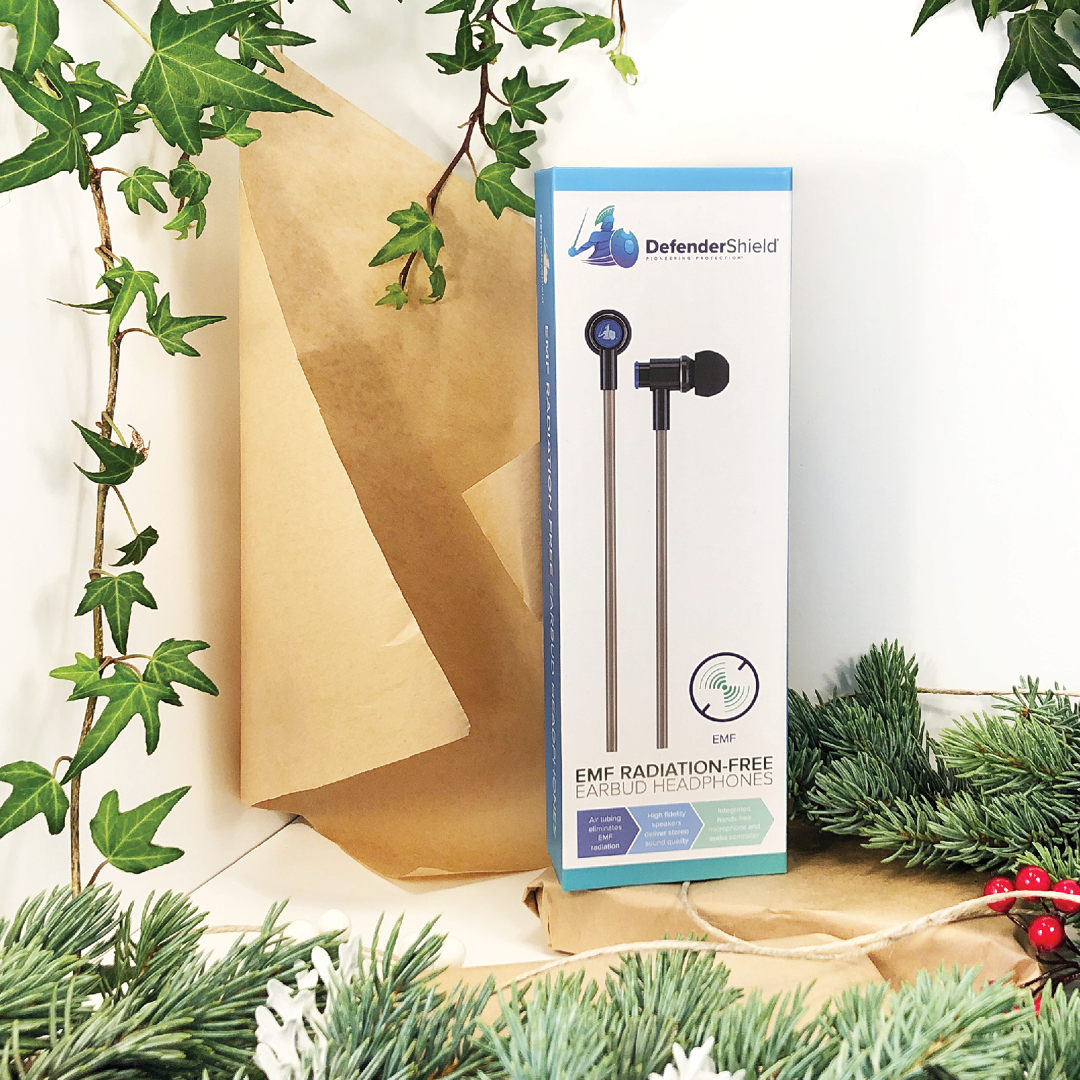 7. AirTube Headset | DefenderShield
Reduce your exposure to EMR when listening to music or making a call on a device with the DefenderShield EMR-free AirTube headset. The sound travels from the speaker to your ear via a hollow tube of air rather than a copper wire, thus reducing the distance between your head and the source of the EMR, reducing your exposure by up to 98%.
With superior sound quality, built-in microphone and volume, it's time to ditch the bluetooth earbuds and wired headsets for a safer option this Christmas.
Wishing you wellbeing this Christmas from the Grounded Wellness Team!