Let's Get You in Rhythm for 2022
How to find your rhythm in 2022. We talk all things Earthing, EMF Protection and Blue Light Filters with the Grounded Wellness team.
We can all be forgiven for letting some of our well-being rituals slide this past twelve months. However, the new year is the perfect time to pick up our healthy habits and re-engage with our healthy state of being.
Grounded Wellness has products to help us all find our rhythm in 2022. With the fragmented year behind us, we at Grounded Wellness are optimistic for a brighter year ahead and like many of us, we want to get our rhythm back.
We got chatting with our growing team here at GW about how we plan to find our rhythm again in 2022.
Q. How will you find your rhythm in 2022?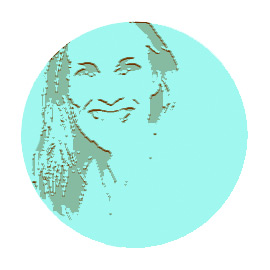 MARIE: "Between managing Grounded Wellness and its sister company, Earthing Oz, in Australia, I'm finding that my screen-time has definitely increased. Working across two time zones means I often check my phone to answer emails from customers and the UK and Oz teams early in the morning and late at night as well as throughout the day! I plan to develop healthier screen habits and break my day into screen-time sessions and non-screen sessions to give myself a break from the EMF and blue light emitted by devices. Technology is a crucial part of our modern, daily working lives, but we have to remember that we control it, not the other way round! My phone is already kitted out with the essentials; a SafeSleeve phone case, an Ocushield blue light screen filter, a Bodywell Chip and a pair of AirTube headphones.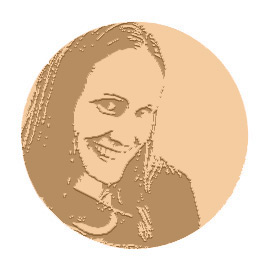 GEMMA: "I'm on my feet most of the day. I find I'm in footwear all day long, whether I'm out and about running my family around, running the household, or at work, happily running Grounded Wellness orders out the door. I do find myself really quite surprised at how much I have done in a day, when I eventually sit down in the evening and put my feet up to rest.
Rest is one thing I can do to maintain my physical wellbeing and since discovering Earth Runners, I have discovered that wearing these sandals increases my opportunities for grounding with our planet and earthing my body more throughout my every day. It's great to reduce and prevent inflammation not only for my feet and legs but ultimately for my mind, body and spirit, and that right there, is the rhythm I need, to prepare for tomorrow's adventure!"
LAURA: "With the practice of Earthing, EMF protection and light spectrum treatments for health and well-being growing so much over recent years, we too, have grown our product range, to help you find your rhythm. I've had my eye on the latest addition to our Grounded Wellness range since discovering a better sleep pattern with my Blue Light Glasses. So we've introduced Ocushield Blue Light Screen Filters for all of my family's screens and devices. The medically-rated screen protectors by Ocushield filter out harmful blue light to protect your eyes, skin and help you sleep better. Available for mobile phones, tablets, laptops and monitors. As we find our rhythm in 2022 I look forward to sharing the benefits with my family and you too!"
MICHELLE: "I'll be living by some of the advice I share with my teens – "Get outside and move!" I want a routine to get my rhythm back - and the kids will benefit from some simple routines too.
After I do get outside with my morning walk, I return to I see the kids off to school. I work both at home and in the office so I have set myself up with two Earthing Mats. My home office Earthing Mat sits at my bare feet and my office Earthing Mat sits on my desk. Not only is it keeping me earthed as often as possible, it's also a comfortable mouse and desktop surface. With regular grounding every day I find I recover well from my morning walk and I'm ready for the next day."